Investment, Development, Management & Advisory Services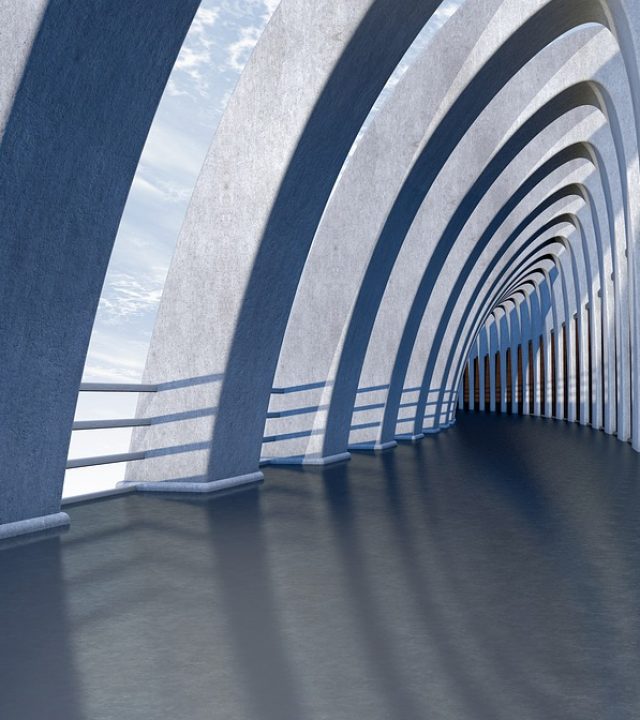 Commercial Real Estate Investment, Development,  Management, and Advisory Services
Exceedant's CEO Randy Airst and executive team hold an average 25 year history of investing in, developing, repositioning, and managing real estate across North America including properties in mixed-use, multifamily, single-family housing, retail, office, and industrial sectors. For more about Mr. Airst, see Linkedin or contact us for his extended, full Biography in PDF.
Exceedant's executive team members have provided investment expertise and insights to institutional investors overseeing billions of dollars in real estate and related assets across North America and around the world.
Exceedant occupies a unique position in real estate investment, development, repositioning, management and advisory services based on the following differentiators:
DEEP HANDS-ON REAL ESTATE INVESTMENT EXPERIENCE
Exceedant's leadership team today, has over 20 years of experience covering virtually every real estate asset class. Our management team and predecessor companies have been involved in millions of square feet of opportunistic real estate assets since the inception of its Exceedant, its predecessor firms and brands, assisting our investor clients in generating strong returns throughout that time.
INVESTMENT FLEXIBILITY
A trademark of Exceedant is the ability to pursue, and advise on, a wide variety of investment opportunities as they emerge. We are able to move from asset class to asset class, shifting geographies from the U.S. to international markets. Changing positions in the capital stack as the team perceives risk and return issues to considered.
INNOVATION AND SKILL
Exceedant benefits from a worldwide sourcing and expert network engine. We hold a strong deal flow foundation, expert transaction advisory abilities, and the ability to analyze transactions on an off-market, strictly private and confidential basis.  A history of innovation, flexibility, and agility through deep-dive research, analysis, strategy, transaction structuring and execution capabilities.
OPERATIONS AND PROCESS IMPROVEMENT
Exceedant has broad real estate operating and senior-level advisory experience, with asset management organized into dedicated teams by specialty through both our in-house team and extensive global network resources. Exceedant has developed a number of platforms and systems to augment operational efficiencies and maximize the value of underlying assets. In addition, our in-house and network resources, including legal, accounting, tax, and loan workout expertise, gives us the ability to manage as well as advise on, large portfolios.
CAPITAL MARKETS LEVERAGE & GLOBAL NETWORK
Exceedant's capital markets network combined with our in-house legal expertise are core competencies that we believe distinguishes us from more traditional real estate investment, private equity and advisory firms. Exceedant evaluates real estate in relation to the capital markets, as well as current or potential litigation and regulatory action, in order to take advantage of pricing inefficiencies, litigation and regulatory impacts on investment values, and arbitrage between markets.
IN-HOUSE LEGAL EXPERTISE AND DEEP-DIVE DATA ASSEMBLY ADVANTAGE
The expertise developed through Exceedant's services enhances our investment judgment throughout our investor clients' underwriting process. Our systems provide vital intelligence and investment strategy.
DISTRESSED INVESTING AND ADAPTIVE REUSE IS A MAJOR PART OF OUR BACKGROUND
Exceedant was founded from predecessor firms during a downturn in the U.S. economy. We sought opportunity on behalf of investor clients. Since that beginning, we have provided investment management and advisory services for billions of dollars in assets on behalf of institutional-level investor clients.
Most of us have worked together for over 20 years. Our in-house team and network experts hold an average of 20 years of industry experience—across all real estate sectors, markets, and a wide variety of industries.
FLEXIBLE INVESTMENT SIZES AND STRUCTURING
We are flexible enough to work on transactions in the 200 million dollar range to billion-dollar investment opportunities around the world. We use our in-house experience together with Exceedant's national and global network. Exceedant believes that the Firm's reputation, sophistication, speed, access to capital and ability to execute provide us with a competitive advantage. We conduct in-depth due diligence and risk management utilizing a vast network of resources around the world. 
DUE DILIGENCE AND RISK MANAGEMENT PROCESSES
Our disciplined investment methodology has enabled us to consistently deliver strong performance for our investor clients. 
A HISTORY OF ENHANCING VALUE AND INCREASING EQUITY
Our opportunistic real estate approach is distinguished by the Firm's proven ability to develop creative strategies to add value throughout the investment process. We assist our investor clients with the most advantageous investment, hold or exit strategy and execution.
COMMITMENT TO ECO-CONSCIOUS AND ADVANCED TECHNOLOGY INVESTMENT
We are committed to  environmentally responsible investment and development, across all real estate asset classes. 
DESIGN AND AESTHETIC IN-HOUSE TEAM
We possess expertise in the repositioning of real estate assets that is innovative and pioneering in the private equity industry for multiple sectors and markets, as well as industries.
INTEGRITY, WORK ETHIC AND VALUES
Investor clients goals are our priority. We deliver consistent, solid results for institutional investors. We perform comprehensive risk and return analysis on each prospective investment transaction and project. We are committed to core principles and values that include humility, practical sense, self-awareness, mutual respect, hard work, honesty and listening to not only to people, but also the marketplace, economy, trends, news, and other issues that can impact investment and advisory results. We provide exceptional services and excellence in the industry.
Over 20 years of Successful Commercial Real Estate Results
We're proud of our history and the ability to deliver exceptional value. Equity appreciation and more.