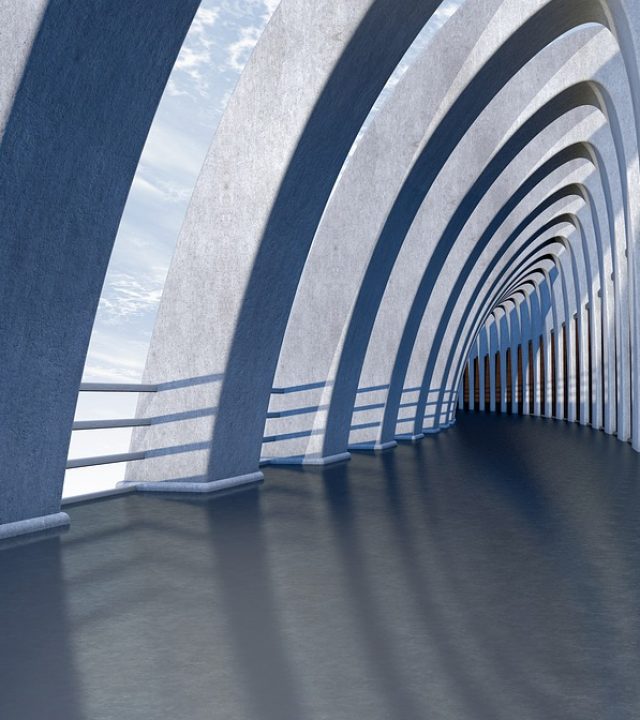 Commercial Real Estate Investment, Development,  Management, and Advisory Services
Exceedant's CEO Randy Airst and executive team hold an average 25 year history of investing in, developing, repositioning, and managing real estate across North America including properties in mixed-use, multifamily, single-family housing, retail, office, and industrial sectors. For more about Mr. Airst, see Linkedin or contact us for his extended, full Biography in PDF.
Exceedant's executive team members have provided investment expertise and insights to institutional investors overseeing billions of dollars in real estate and related assets across North America and around the world.
Exceedant occupies a unique position in real estate investment, development, repositioning, management and advisory services based on the following differentiators:
DEEP HANDS-ON REAL ESTATE EXPERIENCE
Exceedant's leadership team today, has over 20 years of experience covering virtually every real estate asset class. The Firm's management team and predecessor companies have been involved in millions of square feet of opportunistic real estate assets since the inception of its Exceedant, its predecessor firms and brands, generating strong returns throughout that time.
INVESTMENT FLEXIBILITY
A trademark of Exceedant is the ability to pursue, and advise on, a wide variety of investment opportunities as they emerge—moving from asset class to asset class, shifting geographies from the U.S. to international markets and changing positions in the capital stack as the team perceives risk/return dynamics to be evolving.

INNOVATION AND SKILL
Exceedant benefits from a worldwide sourcing and expert network engine—creating a robust deal flow, transaction advisory abilities, and ability to analyze transactions on an off-market, strictly private and confidential basis.  The Firm holds a history of well-known creativity and agility that extends to its innovative deep-dive research, analysis, strategy, transaction structuring and execution capabilities.
OPERATIONAL KNOWLEDGE
Exceedant has broad real estate operating and senior-level advisory experience, with asset management organized into dedicated teams by specialty through both our in-house team and extensive global network resources. The Firm has developed a number of platforms and systems to augment operational efficiencies and maximize the value of underlying assets. In addition, our in-house and network resources, including legal, accounting, tax, and loan workout expertise, gives us the ability to manage as well as advise on, large portfolios.
CAPITAL MARKETS LEVERAGE & GLOBAL NETWORK
Exceedant's capital markets combined with legal expertise are core competencies that the Firm believes distinguishes us from more traditional real estate investment, private equity and advisory firms. Exceedant evaluates real estate in relation to the capital markets, as well as current or potential litigation and regulatory action, in order to take advantage of pricing inefficiencies, litigation and regulatory impacts on values, and arbitrage between markets.
IN-HOUSE LEGAL EXPERTISE AND DEEP-DIVE DATA ASSEMBLY ADVANTAGE
The expertise developed through Exceedant's symbiotic business lines enhances the team's judgment throughout the underwriting process. These platforms provide critical bottom-up intelligence that helps set the agenda for the Firm's investment strategy:
GLOBAL CONNECTIONS
Exceedant's and its predecessor firm's track record as a investment and advisory firm has a long history.
DISTRESSED INVESTING AND ADAPTIVE REUSE IS A MAJOR PART OF OUR BACKGROUND
Exceedant was founded from predecessor firms during a recessionary period. The Firm has since provided investment management and advisory services for billions of dollars in assets on behalf of institutional-level investor clients.
Executive team members at Exceedant have worked together for over 20 years, and our in-house team with network hold an average of 25 years of industry experience—across all real estate asset classes and stages of the investment cycle.
FLEXIBLE INVESTMENT SIZES AND STRUCTURING
Exceedant occupies what it believes is a distinct niche in the market: Nimble enough to work on transactions in the 200 million dollar range to billion-dollar investment opportunities around the world by utilizing our in-house experience together with Exceedant's national and global network. Exceedant believes that the Firm's reputation, sophistication, speed, access to capital and ability to execute provide the Firm with a competitive advantage over smaller, more regional firms. On larger transactions, the Firm's proven ability to conduct detailed due diligence using a vast network of resources and relationships results in an in-depth understanding of potential investments that few investors can match in a cost-efficient manner.
STRONG DUE DILIGENCE AND RISK MANAGEMENT PERFORMANCE
Exceedant's disciplined investment approach has enabled the Firm to consistently deliver strong performance 
A HISTORY OF RECORD-SETTING VALUE CREATION
Exceedant's opportunistic real estate program is distinguished by the Firm's proven ability to develop creative strategies to add value throughout the investment process—enabling the most advantageous hold or exit.
COMMITMENT TO ECO-CONSCIOUS AND ADVANCED TECHNOLOGY INVESTMENT
The Firm is committed to  environmentally responsible investment and development, across all real estate asset classes. 
DESIGN AND AESTHETIC IN-HOUSE TEAM
Exceedant believes that it possesses an expertise in the repositioning of real estate assets that is innovative and pioneering in the private equity industry. 
INTEGRITY, WORK ETHIC AND VALUES
Exceedant seeks to help deliver consistent, robust returns for institutional investors, while placing a premium on preserving capital. The team performs a comprehensive risk/return analysis on each potential transaction and project. Investment in assets and businesses with asymmetrical return potential. Guided by common sense, discipline and the recognition that humility is the foundation of successful investing, Exceedant is committed to the following core principles:
WHEN NEW SUPPLY IS LOW OR DISTRESSED – INVESTMENT OPPORTUNITIES ARE REVEALED
Target markets with high barriers to entry and little to no competitive supply planned or under construction. Since economic recovery has generally been slow during periods through history, and steady, Exceedant has not seen for example, the type of aggressive supply that would typically result from the recent rent growth and strength of the markets.
CAPITAL FLOWS, EBBS AND TIDES – ARE PREPARED FOR
Seek to get ahead of capital flows in areas where economic growth is projected to drive tenant demand but new supply is not yet on the horizon. The Exceedant team has found that capital flows often influence asset valuations as much as—or more than—the impact of local market supply and demand trends. Once these target markets are identified, the team works on the "micro" side to pinpoint opportunities for asymmetrical return potential through value-add asset management.
PURCHASING BELOW REPLACEMENT COST 
Buying assets, at attractive prices. Foundationally strong assets that have previously lacked capital, attention or effective management. Buying below replacement cost offers a margin of safety, typically ensuring that no new construction or competition will be completed until values rise to justify new product. 
GENERATE POSITIVE LEVERAGE THROUGH APPROPRIATE DEBT
Seek to use proper leverage to reflect the stability of each asset's cash flow. 
CREATE AND DESIGN DIVERSIFIED PORTFOLIOS
Actively manage concentrations of capital by diversifying exposures across risk profiles, geographic areas, asset classes and positions in the capital structure.
ENGAGE HANDS-ON ASSET MANAGEMENT TO ENHANCE EQUITY
Acquire undermanaged or undercapitalized assets that the Exceedant team, and/or its institutional investors themselves, can stabilize and refurbish, and implement a dynamic asset management plan in order to position each investment for sale at the maximum price, or a hold for equity growth. In appropriate cases, Exceedant can create a growth platform through the acquisition of complementary assets and/or portfolios, or advise on the same.
APPLY INVESTMENT CONSISTENCY AND DISCIPLINE
Seek to enhance returns in both cyclical downturns and upswings by maintaining a disciplined approach to assets and their value.
DISPOSITION AS AN EXIT STRATEGY 
Design optimal exit strategies that can generate maximum asset value, with options including an individual asset sale, portfolio sale, operating company sale or market execution—all of which Exceedant has extensive experience.
ALIGN PARTIES INTERESTS WITH CLIENTS AND INVESTORS
We treat Exceedant's clients and investment partners' capital as the Firm's own when advising and/or participating in investment projects.
To learn more about how Exceedant may be able to work with you and your team, contact us.
Over 20 years in Commercial Real Estate
We're proud of our history and the ability to provide excellent results.