Institutional Investor Solutions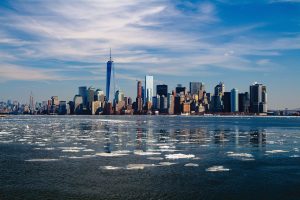 Exceedant offers the following services to institutional investors, including hedge funds, venture capital firms, pension funds, wealth management firms, family offices, other entities, and high-net-worth individuals.  Our projects focus on commercial real estate and alternative investment asset classes within a wide variety of over 21 industries. We partner with many firms and entities around the globe. Privacy and confidentility are always protected. Thorough conflicts checks and other methods are performed routinely prior to accepting any project. You can feel comfortable and at ease working with Exceedant.
Research Subject Matter Includes:
Trends in Work Spaces
Smart Home, Office, and Retail Trends
PropTech and New Advanced Technology Competitors
ESG Impacts on the U.S. Real Estate Industry
Deep Dives into New Major U.S. Real Estate Developments
Specialty Real Estate Sectors
The Tokenization of Real Estate
Leading Metaverse Platforms
Digital Real Estate
U.S. Private Sector Real Estate
U.S. Public Sector Real Estate Procurement
U.S. Real Estate Brokerages, Buyers, Sellers and Tenants
U.S. Administrative Proceedings and Enforcement Impacting Real Estate
U.S. Recent Legislation, Regulations, and Litigation Impacting Real Estate
U.S. Commercial Real Estate Data
U.S. Lease Accounting
U.S. Storage Industry
U.S. Ground Leases
U.S. Indoor and Outdoor Malls
U.S. and Global Retail Real Estate Market

Co-Working Industry
U.S. and Global Office Market
Mobile Home Parks, Modular and Manufactured Housing
Multifamily Luxury and Affordable Housing
New Construction and Build-to-Rent
Single-Family Home Rentals
Affordable Housing
Luxury Single-Family Homes and Mulitfamily
The U.S. and Global Housing Market
REITS and Non-REITS with significant holdings
Exceptional Service in the Industry that Exceeds Expectations for over 20 years
Request an online or phone meeting to discuss your needs today.